OH THE TWISTING, SNAKING, CONVOLUTED WAYS OF LOVE.
Happy Valentines Day Everyone!
Everyone has a love story to tell.  Possibly their own.  Possibly someone else's.  However you got there, you can bet it wasn't straight one and predictable as the next train sliding into the station.
If you've seen the movie "Silver Linings Playbook", then, you know what I've seen.  It star the vivacious (if not somewhat rude and sexy-sultry), Jennifer Lawrence as Tiffany Maxwell, along with Bradley Cooper as Pat Solitano Jr. (from whom she steals the show from), and I'm told the book is even better than the flick.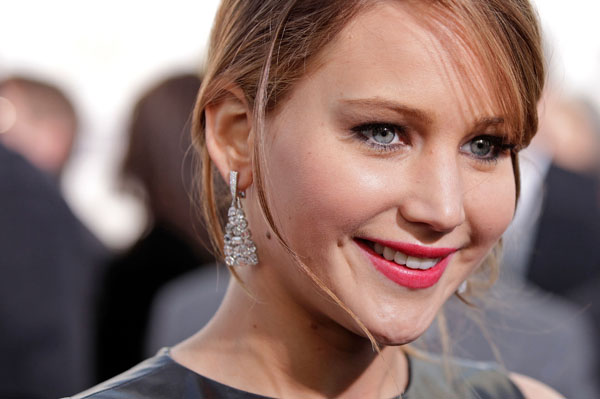 It received eight Academy Award nominations, including Best Picture and Best Director for David O. Russell, in addition to achieving the rare feat of being nominated in all four acting categories.
Now, this is the best thing that's come along since "Harry Met Sally".  And if you're a prude (I'm not!), you might want to put your fingers in your ears when Tiffany first suggests that the two of them get together.
Richard Corliss of TIME Magazine writing, "The reason to stay is Lawrence. Just 21 when the movie was shot, Lawrence is that rare young actress who plays, who is, grown-up. Sullen and sultry, she lends a mature intelligence to any role… Jennifer Lawrence is the silver lining in this mostly ordinary playbook."
Peter Travers of Rolling Stone also wrote that Lawrence, "… is some kind of miracle. She's rude, dirty, funny, foulmouthed, sloppy, sexy, vibrant and vulnerable, sometimes all in the same scene, even in the same breath. No list of Best Actress Oscar contenders would be complete without the electrifying Lawrence in the lead. She lights up the screen."
I'm no big Bradley Cooper fan, but I have to say that as Pat you warm to his quirks and devils, eventually rooting for him/them.
When you're doling out the hearts and flowers on this Valenties Day, just remember for love to work it takes work … for love to TAKE … well, that's the chemistry calling and you'd better pick up the line.  And for the guys:  "Be a standup kind of guy!"; why don't you and do something unselfish.
For the gals; sometimes you have to look under the rug to find that thing you thought you lost … (don't worry, you won't find your virginity there!).  
Tiffany: "I'm messed up, I'm not like everybody else, I've got issues. Take it or leave it because I like myself!'"
LOL
Zammie